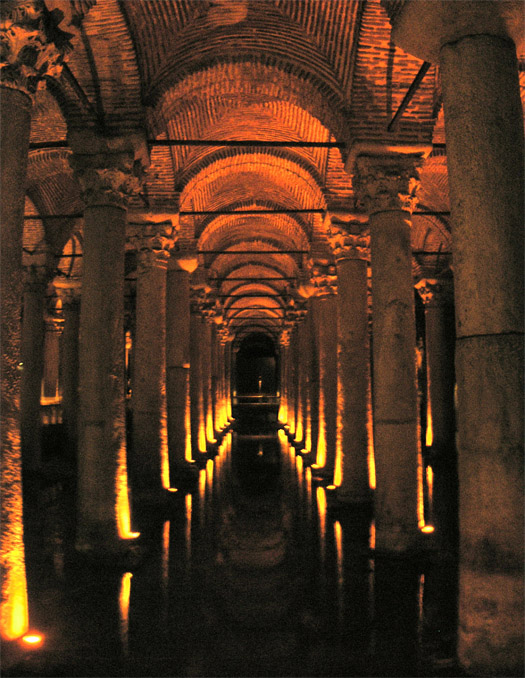 I hope everyone has watched the video of the Metrodome collapse.
The moment when the fabric tears and a inverted volcano of snow pours onto the field is incredible, like a roof giving birth.  (I tried to capture a still, but the wonder is all in the fluid motion.)
Parametrics should be the study of how to make more incredible roof collapse videos through incredibly complicated fabric roof designs. Imagine a series of collapses carefully cascading through some cavernous structure — a textile-roofed Boeing Everett Factory cross-bred with the Istanbul Basilica Cistern — with the whole roof having been structurally timed to produce this singular and ephemeral moment of destructive choreography.
The roof re-imagined as time-delayed fireworks by way of harnessed snowloads.