Here is a little something Rob and I put together for the Re-burbia competition.  Our entry asks the questions: What if the challenge suburbs face is not that they over-consume land, but have too little? How could an infusion of new land simultaneously (and paradoxically) mitigate some of the issues caused by the under-utilization of existing land? We didn't win; bummer.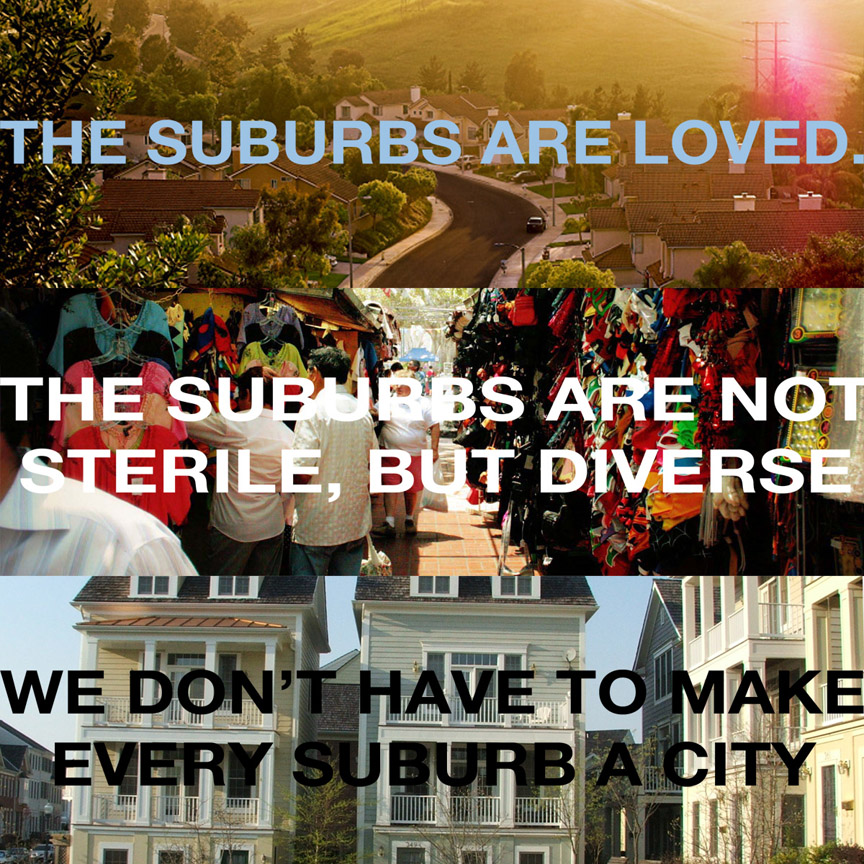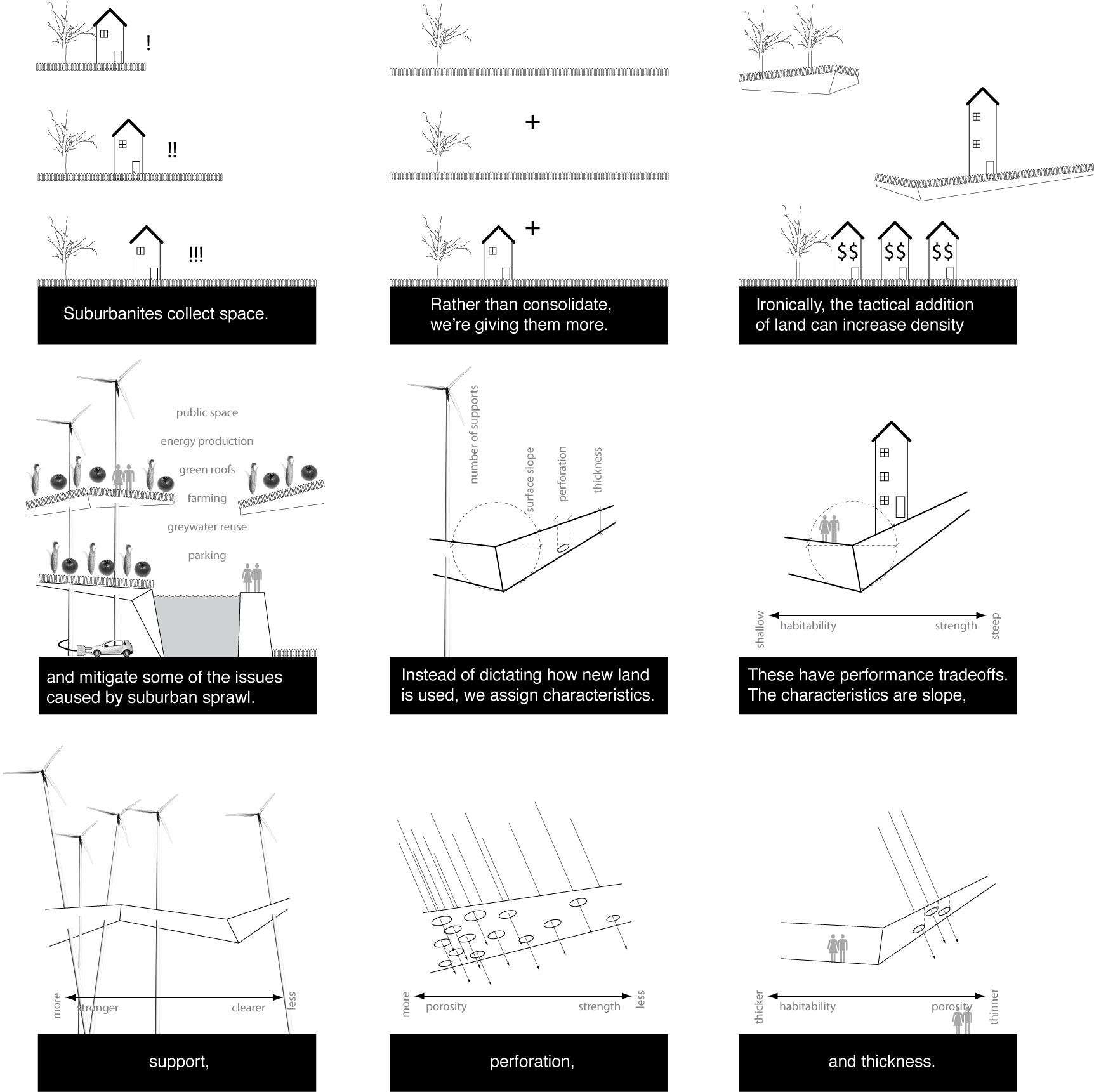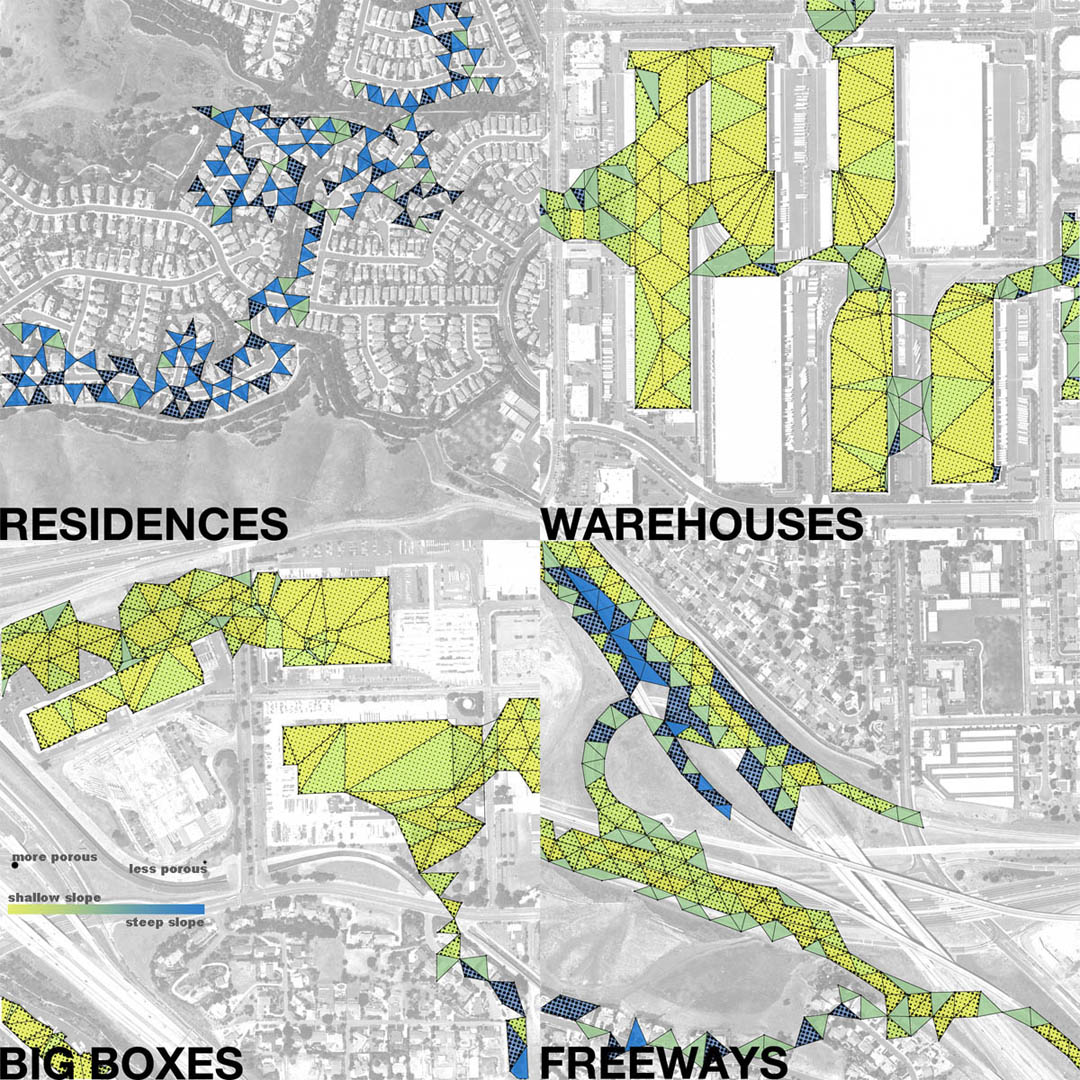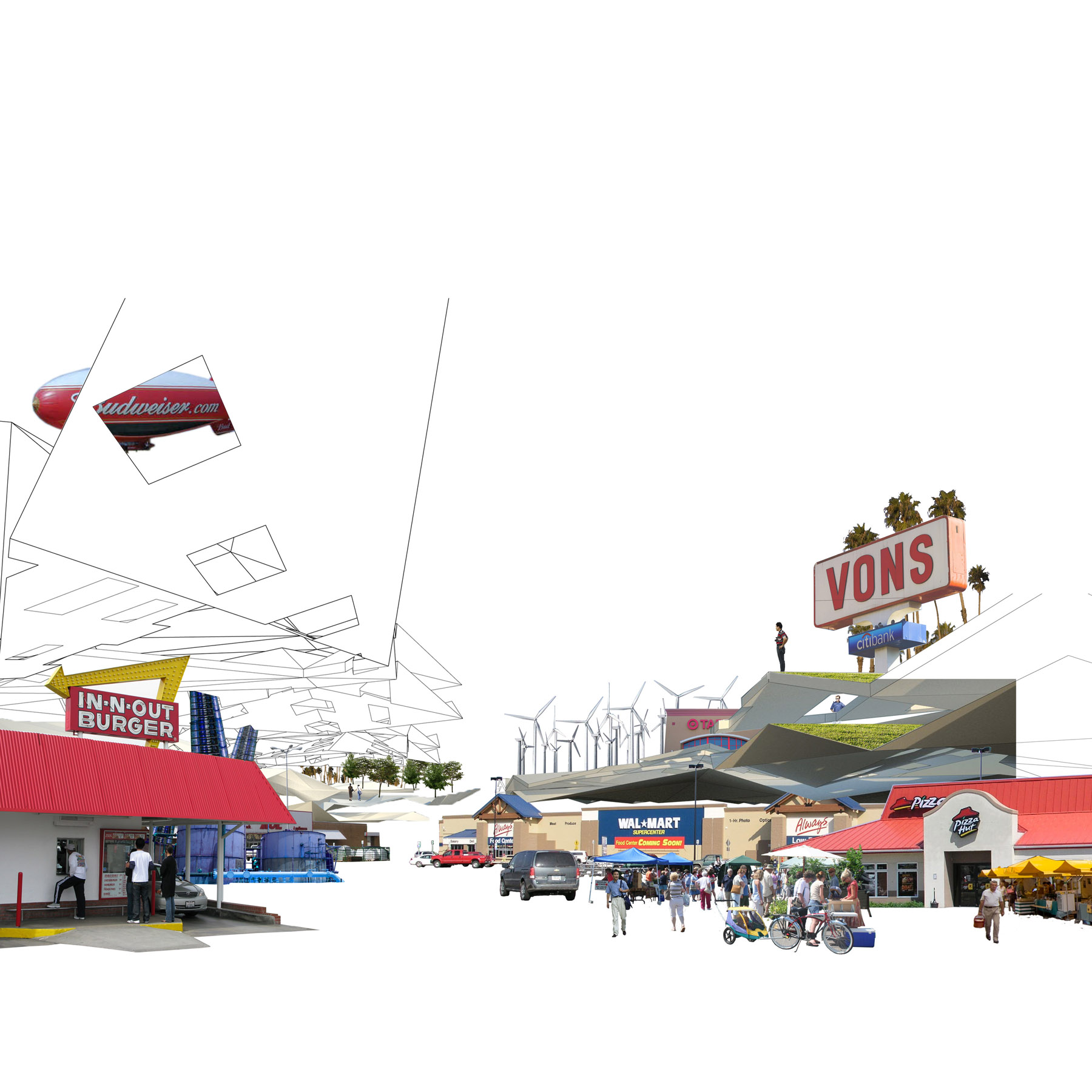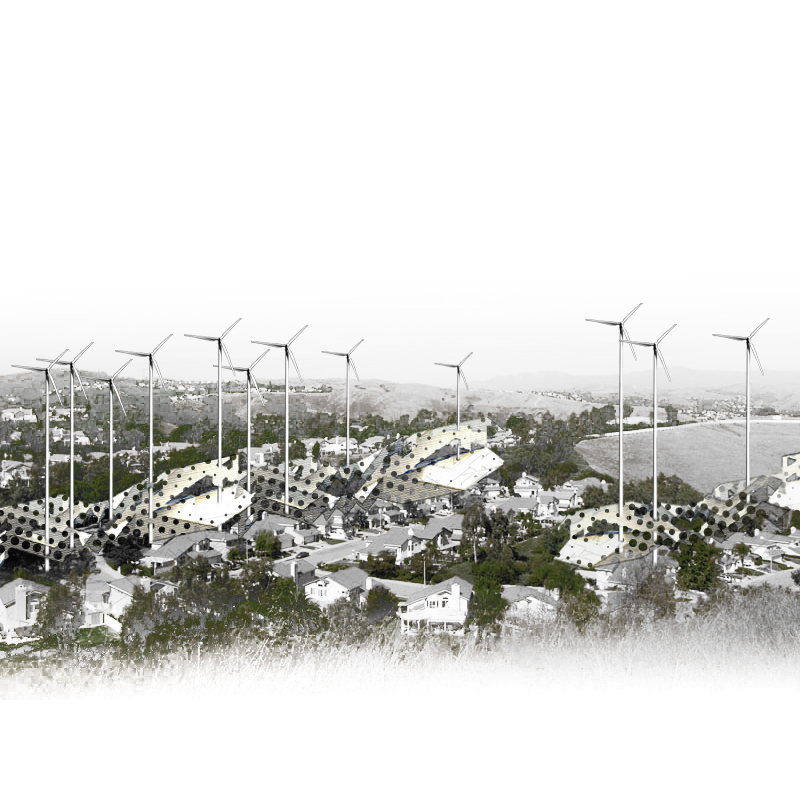 People love living in suburbs. Urbanites often imagine them to be sterile cultural wastelands, but the suburbs host vibrant and diverse communities. While not everyone who dwells in a suburb does so out of love, many do.
Yet there are serious problems with the suburbs. They are energy inefficient, lack public space, and are often hostile to pedestrians. The root of these problems is that suburbs use too much land. The typically suggested solution to this problem remodels the suburbs after the city: building more buildings on smaller lots.
But if we want to imagine a suburban future that solves the many issues created by problematic land-use patterns, we ought to envision one that appeals to dwellers who love the suburbs.
The amount of land offered to each inhabitant is also one of the most cherished characteristics of suburbs. Rather than force suburbanites to use less land, why not make more land in the suburbs?
This new land-surface can be programmed indirectly through the modification of its properties, such as slope, support, perforation, and thickness. These inform a range of possible uses for the surface without strictly defining them, leaving room for the surface to be appropriated according to cultural and market forces. Further, the surface becomes a point of agency for counteracting the above noted land-use issues. By making more land, we can add more of what people love about the suburbs while (ironically) ameliorating problems created by wasting land.