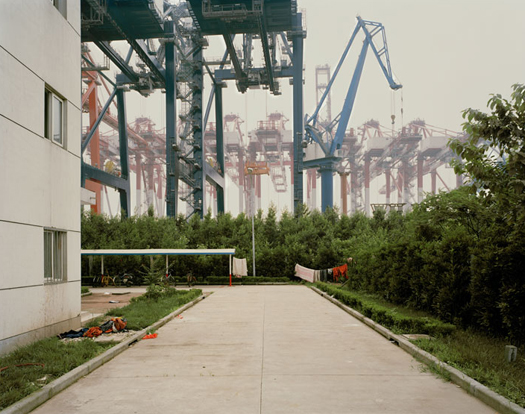 [Nadav Kander, "Changxing Island VI, Shanghai"]
1. I am pretty sure that I have mentioned it before, but I have really been enjoying deconcrete. Somewhere between blog and tumblr, deconcrete posts fascinating scraps and ephemera themed roughly, as the subtitle notes, around "everyday urbanisms without architects' architecture". Recent posts, for instance, pair a fictional vision of Manhattan as a swimming pool with the world's longest swimming pool; note the foggy photography of Nadav Kander along the Yangtze (above); spotlight the adaptive appropriation of the courtyard of a police-station-turned-apartment-block in Shanghai; or take us to a "car catwalk" in Berlin, an informal and open-air market where sellers appropriate public parking spaces to hawk their automotive wares. deconcrete travels between Europe and China (which we at mammoth, being North America-bound, appreciate vicariously), and mixes re-blogged fragments with a healthy dose of direct (or embodied, to use one of Free Assocation Design's pet terms) urban observation.
2. Since Alexis Madrigal re-surfaced at The Atlantic Monthly as a senior editor for TheAtlantic.com's new(ish?) technology focus, the content in their technology feed has been consistently fascinating, supplementing the expected (but thoughtful) notes on tech products with fascinating pieces on topics like Russia building floating nuclear power plants for the Arctic or America's languishing rare elements production capacity.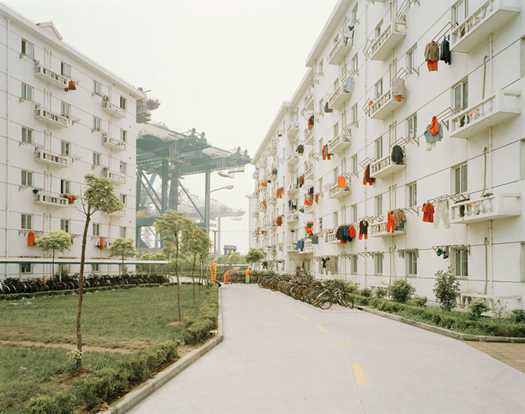 [Nadav Kander, "Changxing Island II, Shanghai"]
3. The Pop-Up City — "an online magazine by Amsterdam-based design agency Golfstromen which explores new ideas, trends, strategies and methods for a dynamic and flexible interpretation of contemporary urban life" — typically features items that fall somewhere between Actions: What You Can Do With the City and unsolicited architecture.  "Augmented Foraging With Boskoi", for instance, describes an open-source urban foraging iPhone app (which I've been meaning to mention since I ran across it at the excellent Urbaniablism a little while ago), while "Welcome to Tora Bora Inn" highlights a proposal for a sarcastic "terrorist motel" to be built at 51 Park Place.