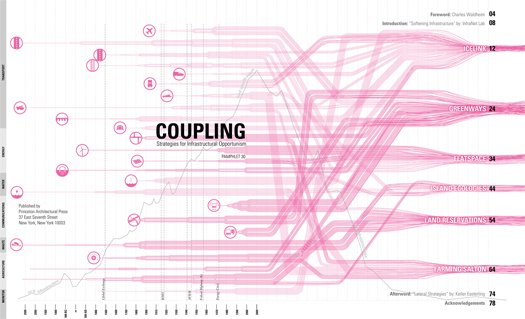 Mammoth will be in New York tomorrow night — January 28th — presenting at the Storefront for Art and Architecture in an event tied to the recent release of Lateral Office/Infranetlab's Pamphlet Architecture 30:
MANIFESTO SERIES 02
INFRASTRUCTURAL OPPORTUNISM
PAMPHLET ARCHITECTURE 30 +

Storefront for Art and Architecture presents Manifesto Series 02: Infrastructural Opportunism showcasing 100 points [10 speakers] towards a new methodology of action for the 21st century.

While contemporary politics is navigating towards a better understanding of the geopolitical consequences of an increasingly globalized territory through a publicly acknowledged Infrastructural Investment, architects, simultaneously, have shifted their attention from the object to the territory. Coupling: Infrastructural Opportunism , the last issue of Pamphlet Architecture, is a collection of projects, strategies and methodologies that show us how to learn to see our build environment anew and find new opportunities for action. This event will bring together a series of this issue's contributors and other architects and writers to deliver a series of fresh thoughts towards an Infrastructural Opportunism.

Presented by INFRANET LAB + LATERAL OFFICE
The infrastructural opportunism begins at 7 pm; see the Storefront's website for more details.  We'd love to meet any readers who can make it.