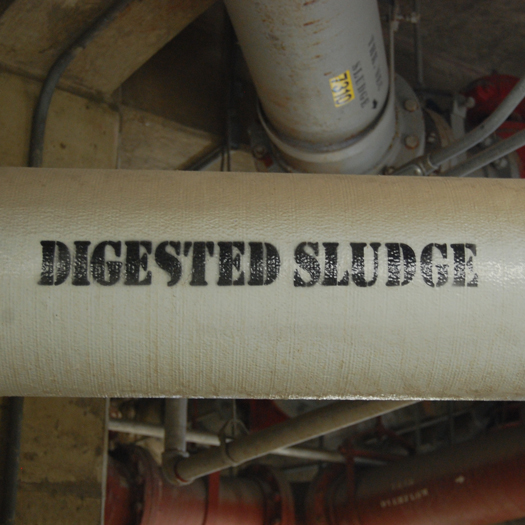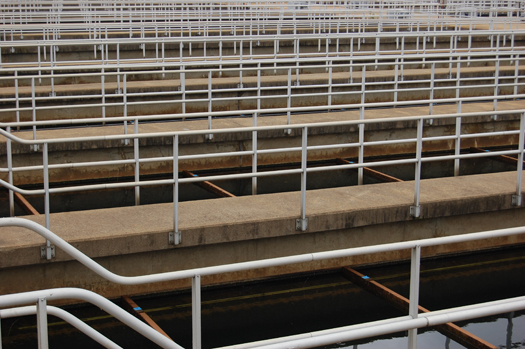 Last spring, Mammoth visited the Blue Plains Wastewater Treatment Plant. This massive facility — which claims to be the largest plant of its particular kind in the world — exists to remove the solids that the 2 million residents of Washington, D.C. and surrounding counties in Maryland and Virginia introduce into wastewater from their parking lots, their laundry, and their toilets.
Blue Plains creates clean water by refining influent, removing particles of ever-decreasing physical scale. It separates true waste components from useful nutrients from clean water. Facilities like Blue Plains — not just sewer and wastewater treatment, but garbage dumps, power plants, distribution centers, ports, and a thousand others — are both massive and critical to the function of cities, yet often have minimal visibility. This lack of visibility can be intensely problematic, particularly in a democratic society, because it distances the public both from the utility of infrastructural facilities — which often translates into neglect and a lack of will to develop and execute long-term vision — and from any problems those facilities might create through their operation — again, resulting in a failure to improve or re-think those infrastructures.
A key theme in the contemporary operation of many infrastructural facilities, and of Blue Plains in particular, which deserves this visibility is a growing shift from linear processes (extraction, use, disposal) toward cyclical processes (use, extraction, re-use).  In an article called "Landscapes of Disassembly" in Topos 60, Pierre Belanger describes this transition:
"Though the economic and ecological histories of Europe, Asia and North America may differ, they all present compelling examples for understanding the latent reciprocity between industry, waste and urbanism. As a result of global legislation – such as the 1992 Basel Convention that prohibited the transnational movement of hazardous wastes – the pre-eminence of waste colonialismin the 20th century is now a thing of the past. Multilateral strategies, including waste diversion, separation, recycling, composting and remanufacturing, are proving effective as durable alternatives to conventional systems of waste management that previously relied on consolidated forms of disposal. With skyrocketing costs of mining, surging fuel prices and growing patterns of urbanization, exhausted economies are being jumpstarted through combined strategies of economic regeneration and ecological reclamation, where water, land, energy and waste are becoming the bedrock of a new world economy. Dismantling the Old World notion of the city, urban-industrial synergies never before possible are forming beyond metropolitan areas, signaling the birth of a new and diffused urban economic pattern that is best described as an operational ecology held together by supply chains and distribution networks."
While it's obvious that a treatment plant handles water in this fashion (indeed, the reason plants like this were first developed was to combat the severe pollution of waterways where waste water was disposed, and the process of waste water treatment mimics — in an accelerated fashion — the natural cleaning processes of waterbodies1), this isn't the only cycle Blue Plains engages. Take, for instance, this excerpt from a Foreign Policy essay about peak phosphorous, followed by two quotes from our tour guide:
"From Kansas to China's Sichuan province, farmers treat their fields with phosphorus-rich fertilizer to increase the yield of their crops. What happens next, however, receives relatively little attention. Large amounts of this resource are lost from farm fields, through soil erosion and runoff, and down swirling toilets, through our urine and feces. Although seemingly mundane, this process cannot continue indefinitely. Our dwindling supply of phosphorus, a primary component underlying the growth of global agricultural production, threatens to disrupt food security across the planet during the coming century. This is the gravest natural resource shortage you've never heard of."
'In 30 years, OPEC will stand for Organization of Phosphorous Exporting Countries.' 2
'Wastewater treatment plants are estimated to control 20% of all agricultural nutrients in the United States.'
Blue plains doesn't just process water — it also processes all of the things that we put into water, which are very often things we need back. Our tour guide said that he preferred to think of Blue Plains as a 'nutrient reclamation facility' instead of merely wastewater treatment. This seems apt. Many of the newest and most impressive technologies we saw weren't so much about making the cleanest water possible — these facilities have been very good at that for some time — but about refining what they pull from the water into a useful substance (such as biosolids for use in agriculture and brownfield rehabilitation) or processing  unusable byproducts more efficiently.
And so our blog tour is split into two parts. The first, making liquids more liquid, traces water refinement, which culminates in discharge into the Potomac. The second, making solids more solid, is about the cycles within the wastewater treatment cycle, about how we reclaim valuable matter from our feces and runoff, and configure that matter for re-use.
A final note before we begin the tour: it's worth keeping in mind Peter Nunns's post on fecal politics in India as you read this. The contrast here — between the struggle for something so basic as access to adequate sanitary facilities and the incredible technological forces brought to the refinement and reclamation of water and useful material from wastewater here — is as clear an example as any of the way treatment of feces mirrors a society's values, wealth, and technological capabilities.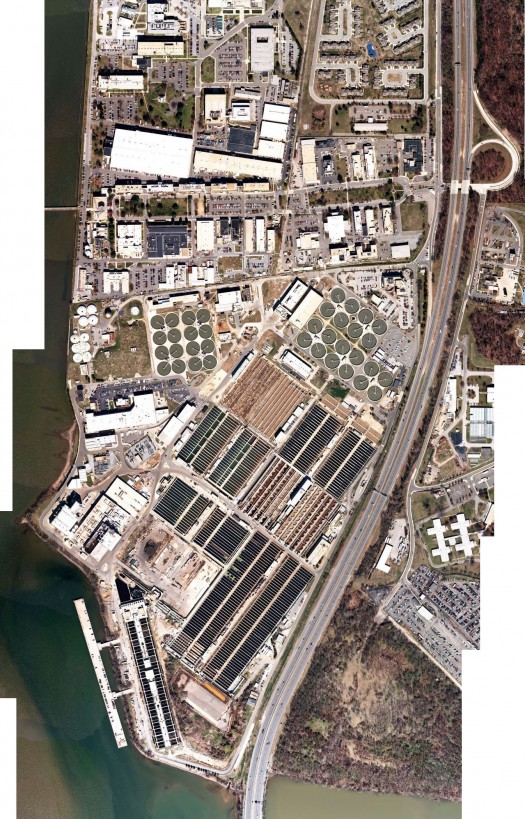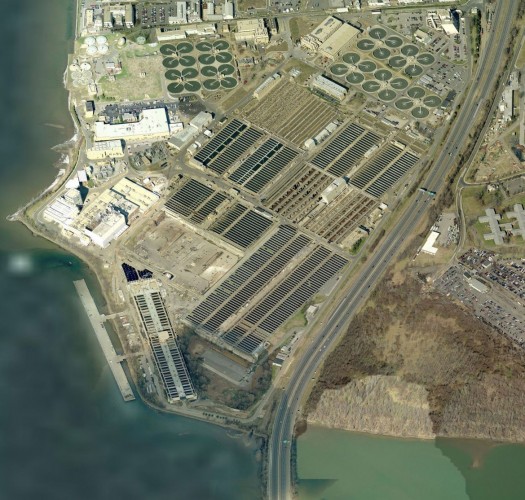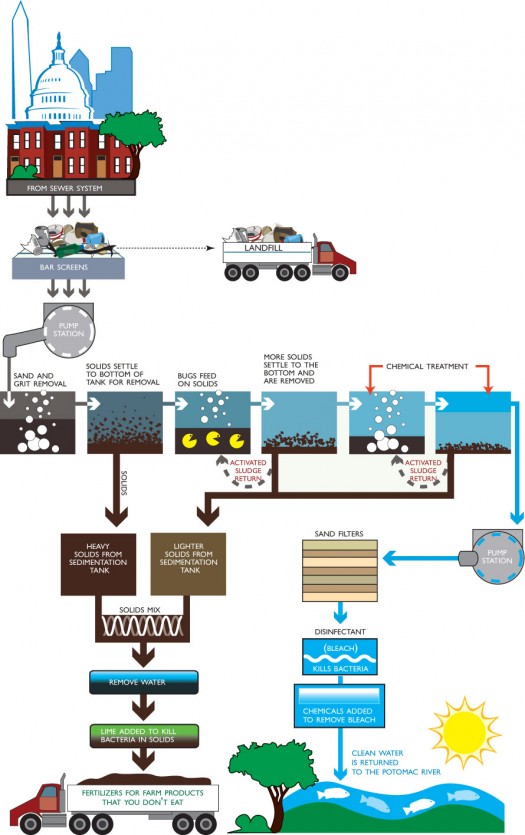 MAKING LIQUIDS MORE LIQUID
headworks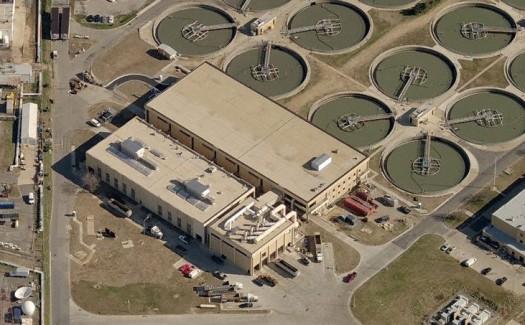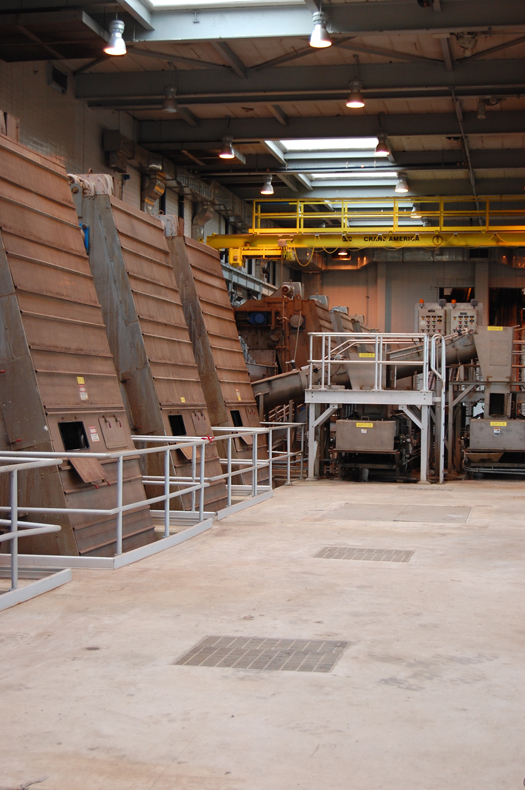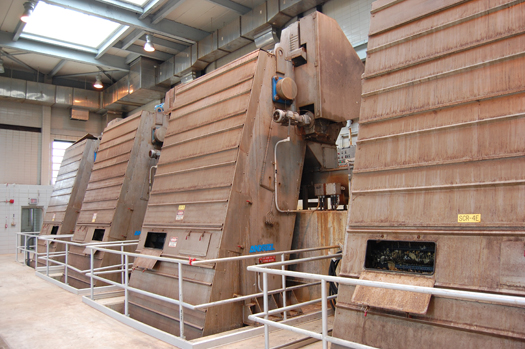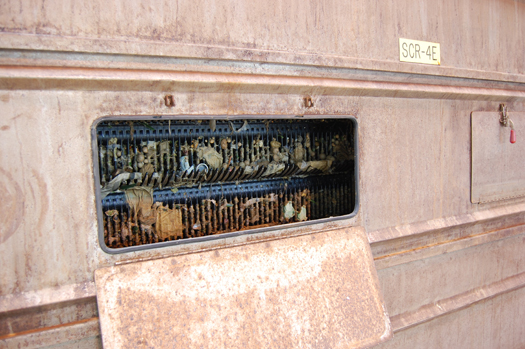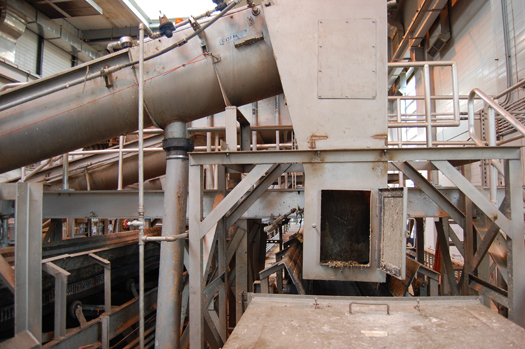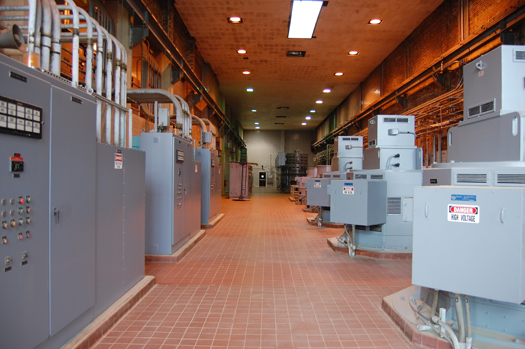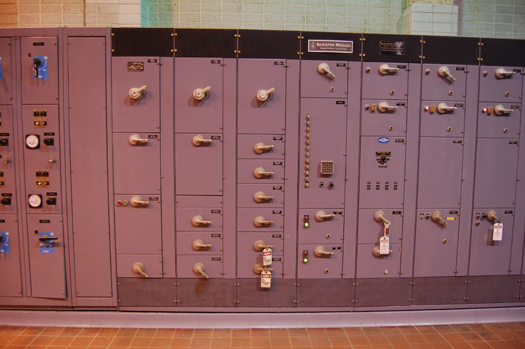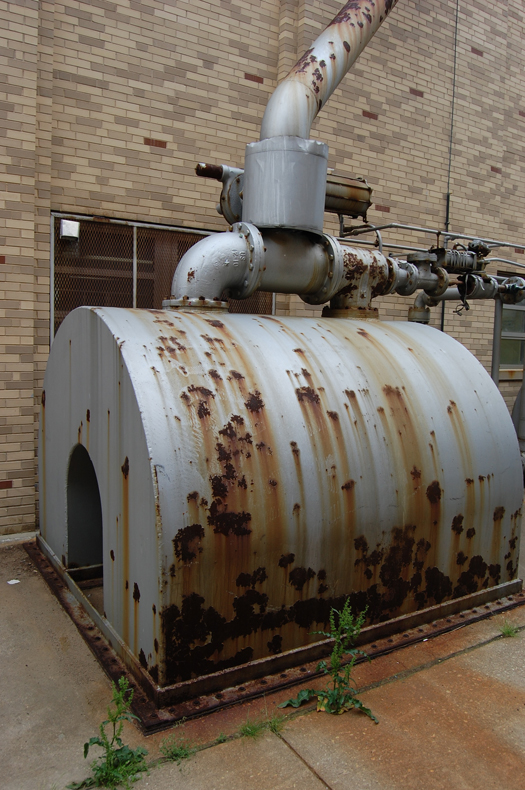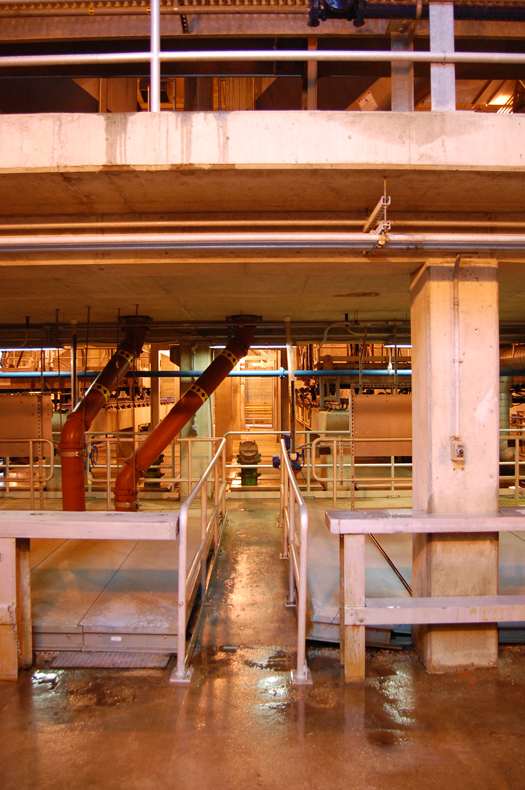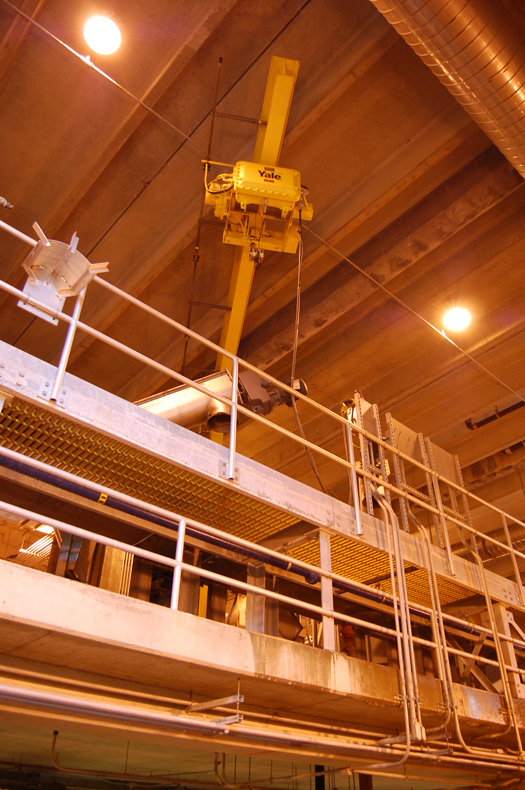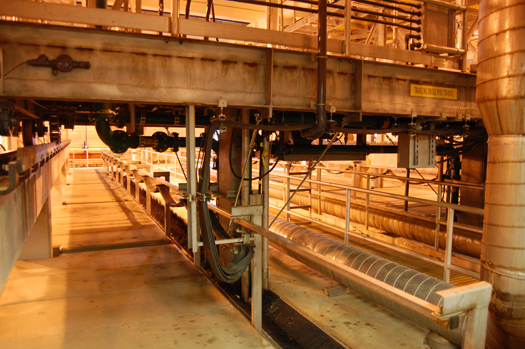 primary treatment sedimentation tanks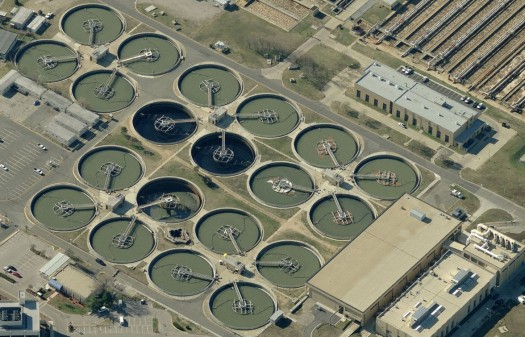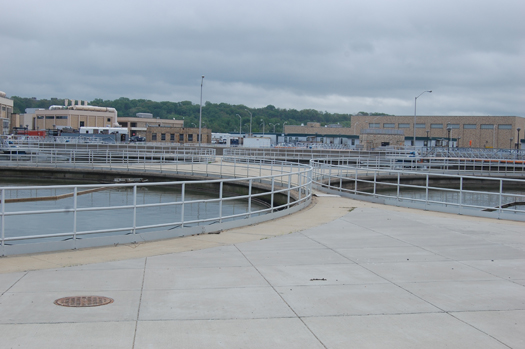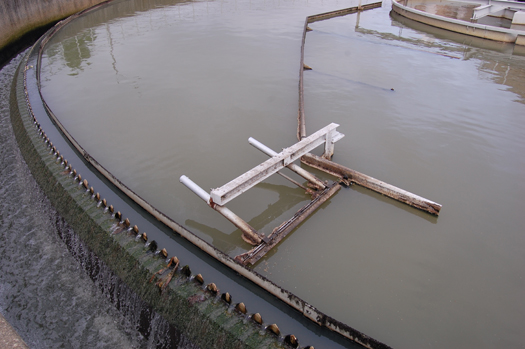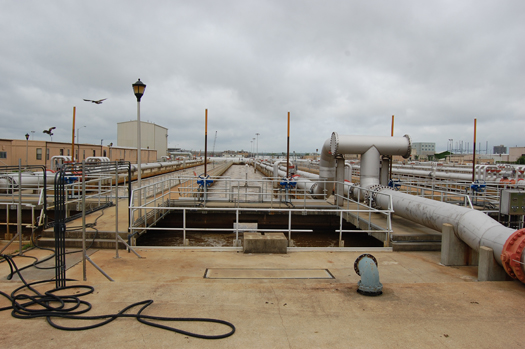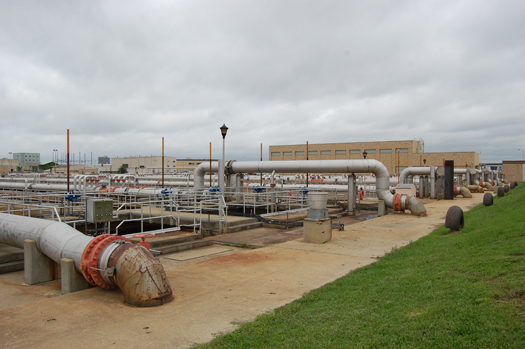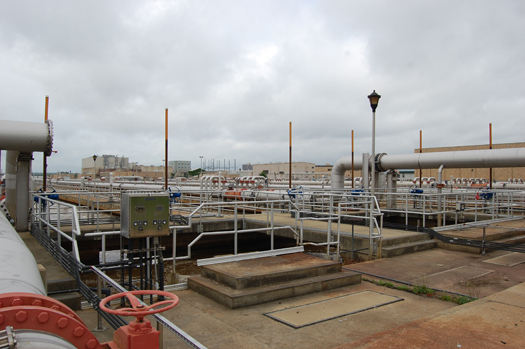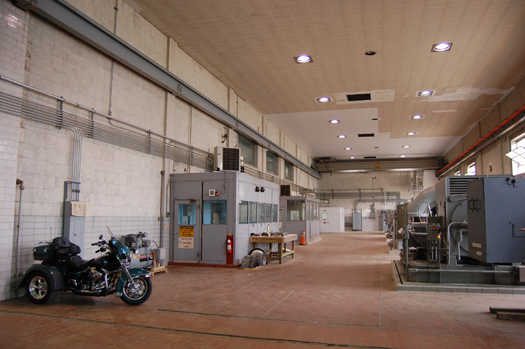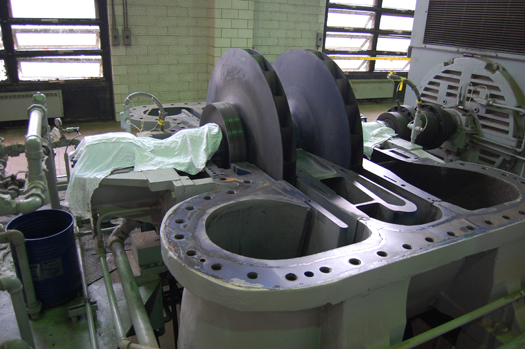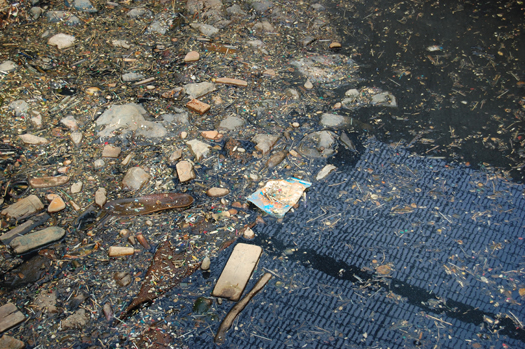 secondary treatment sedimentation Tanks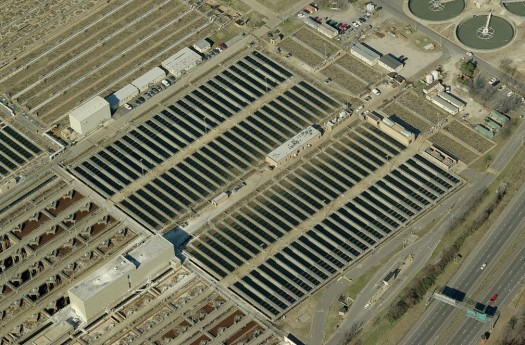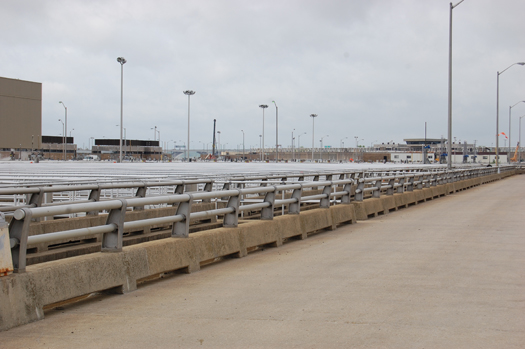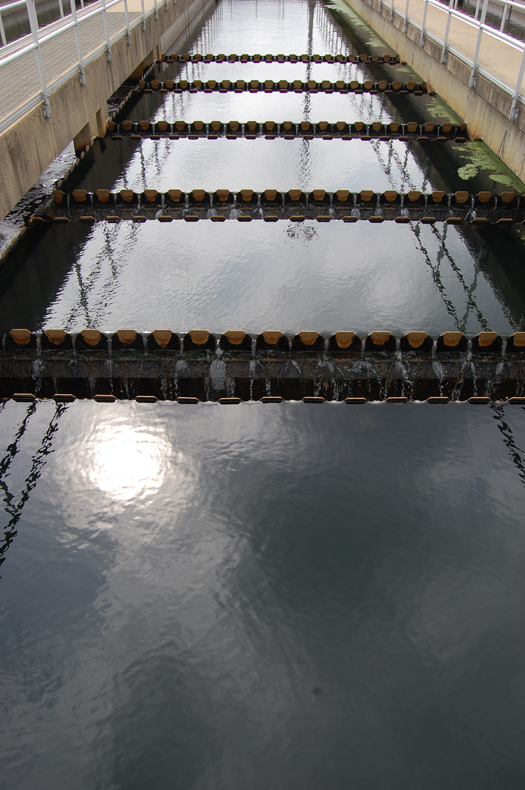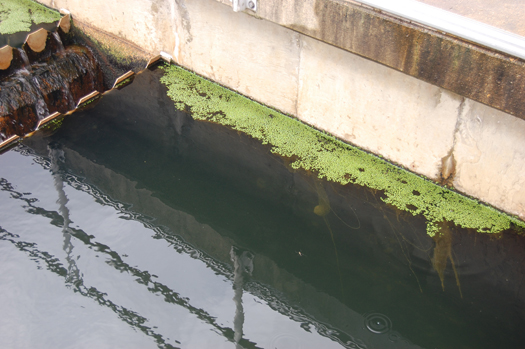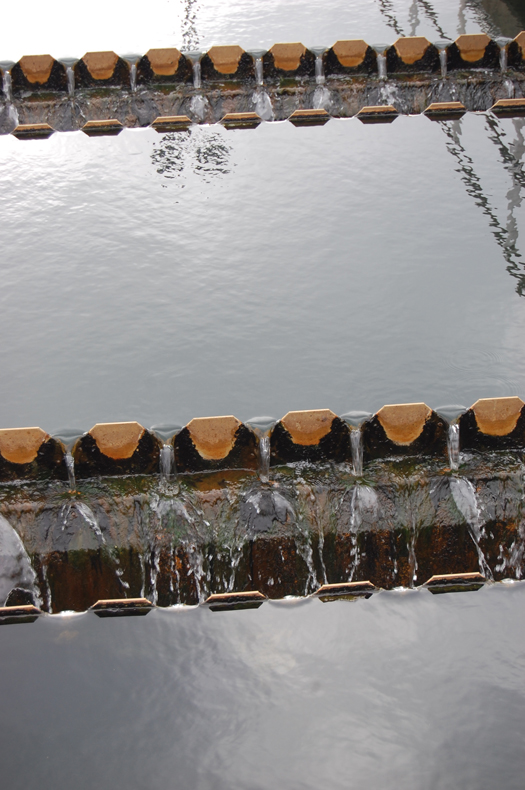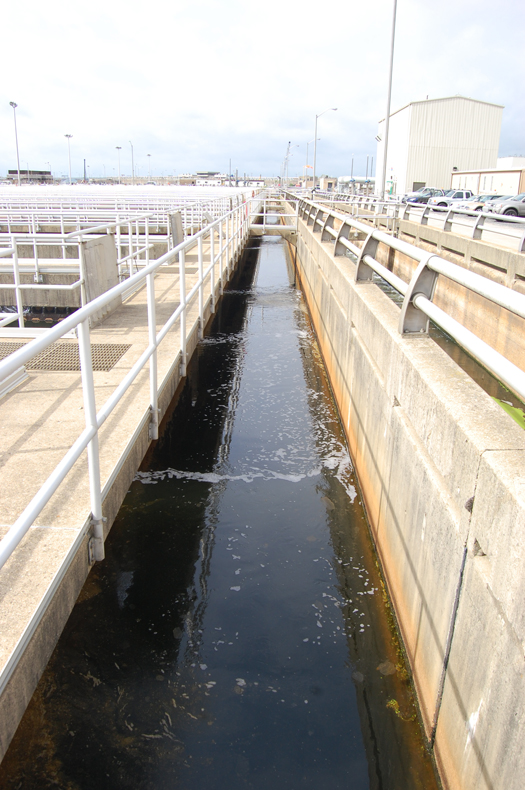 nitrification/denitrification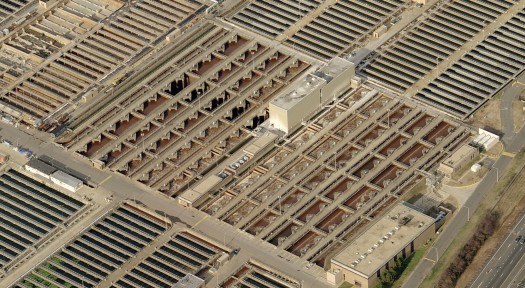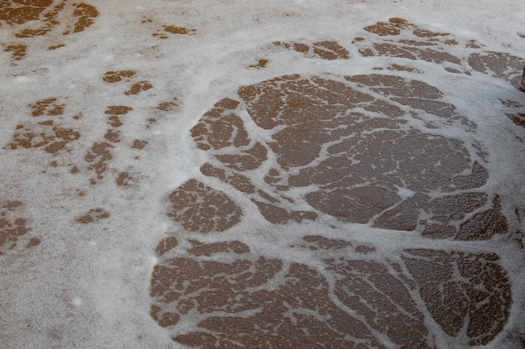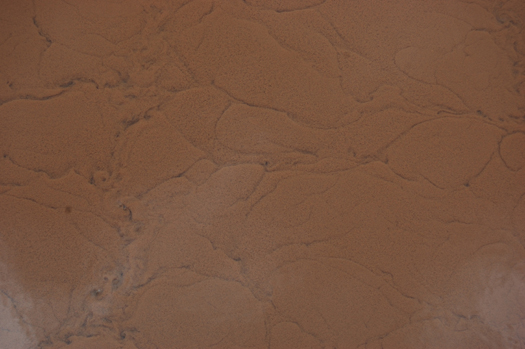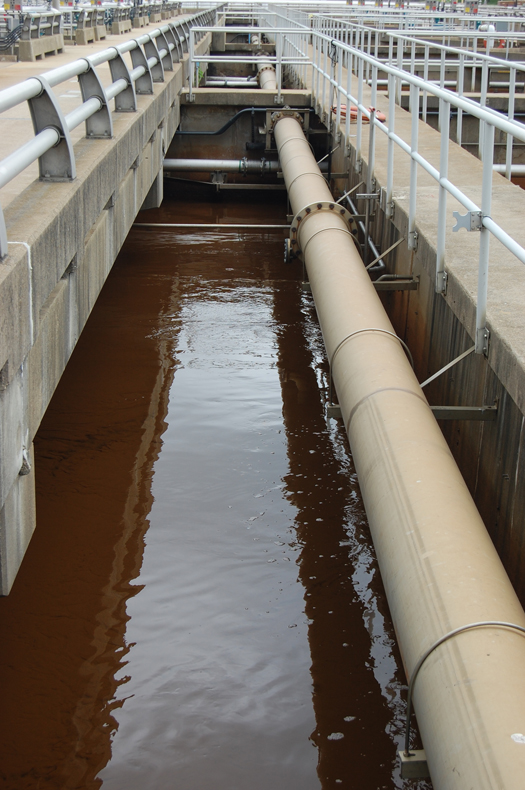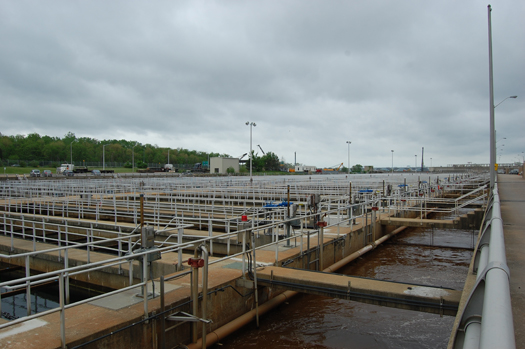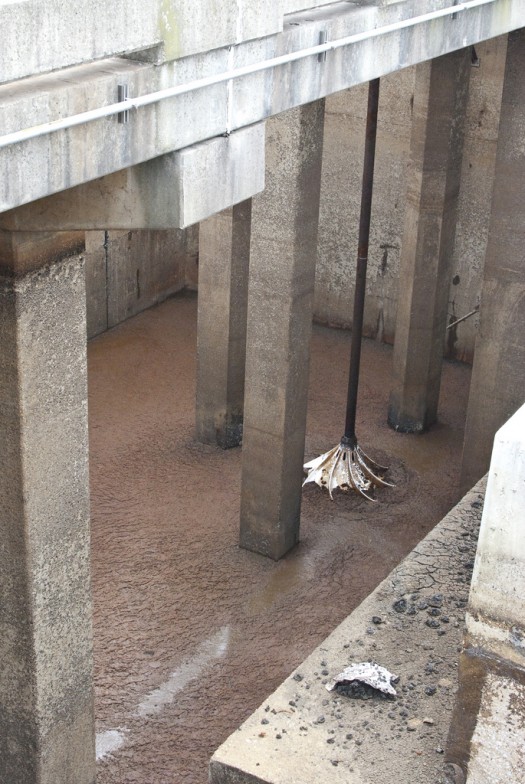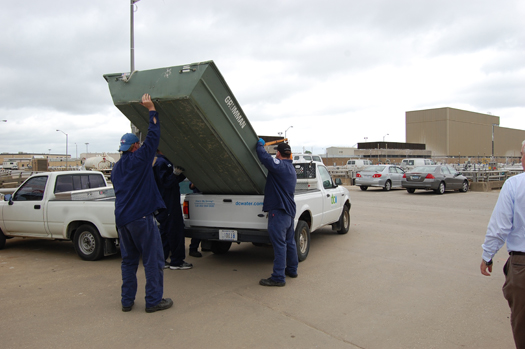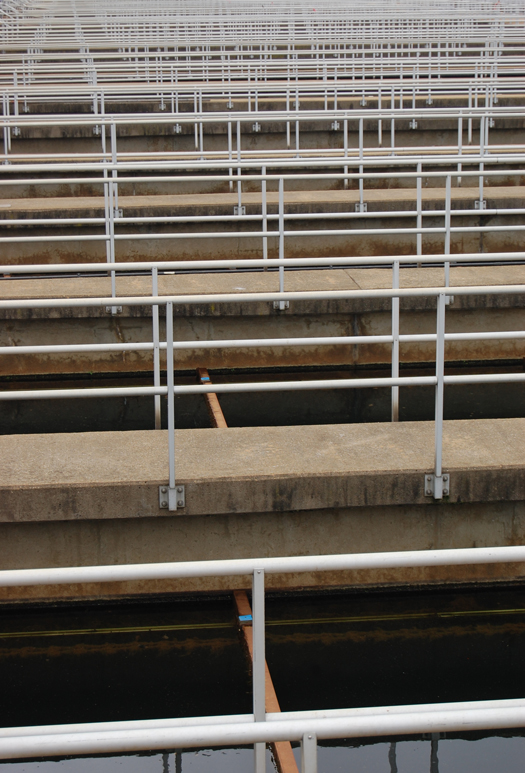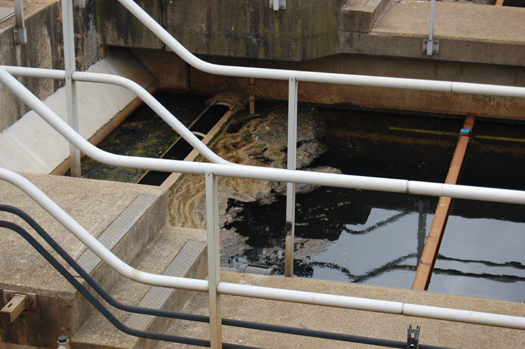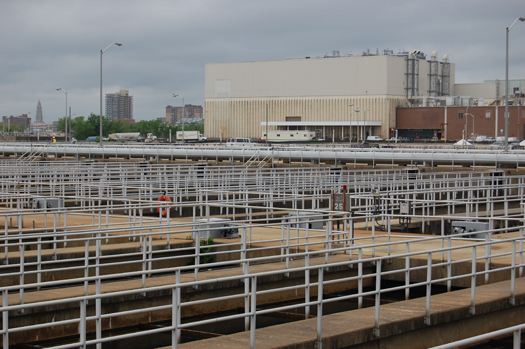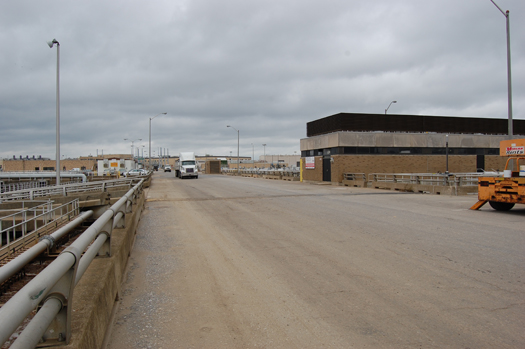 secondary treatment reactors, secondary sedimentation, nitrification / denitrification reactors and sedimentation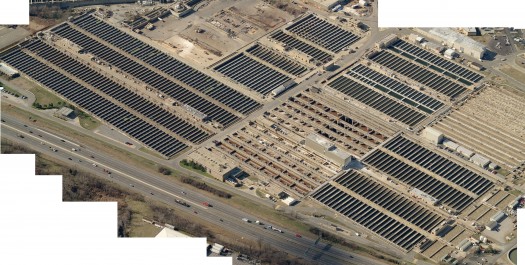 final filtration and chlorination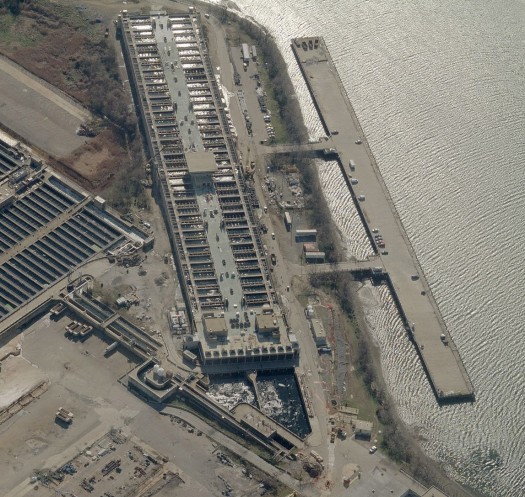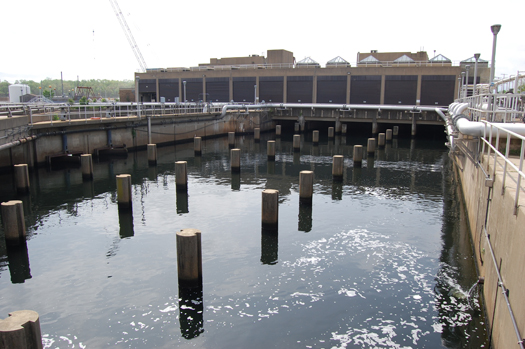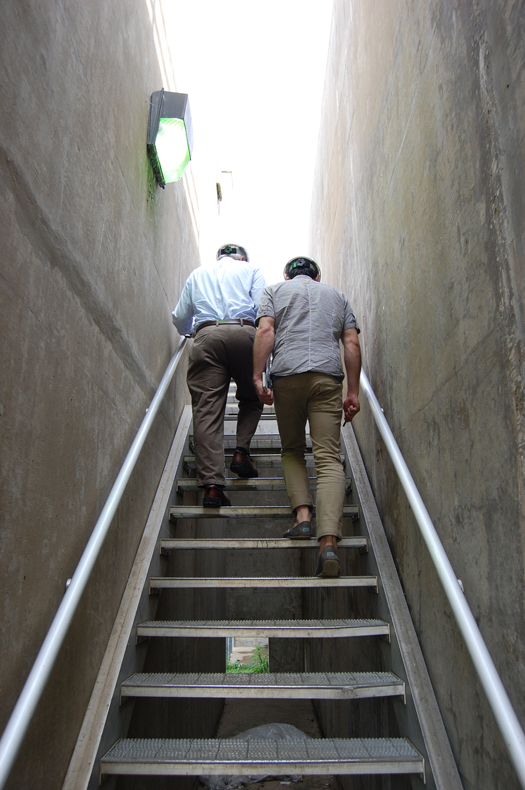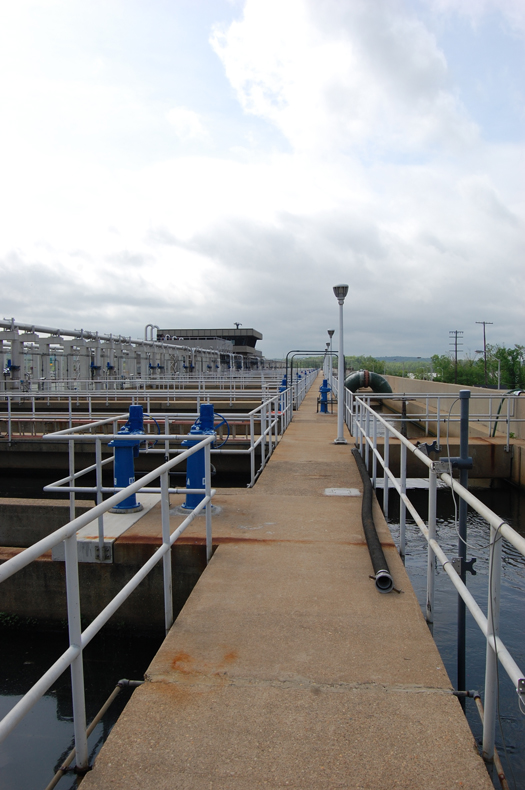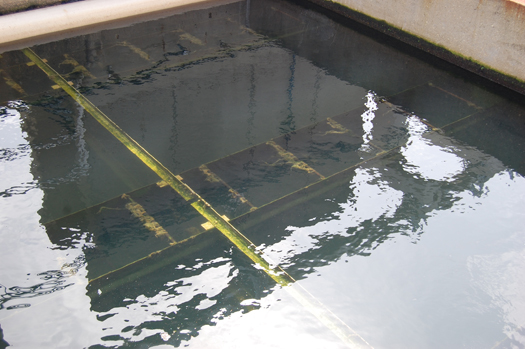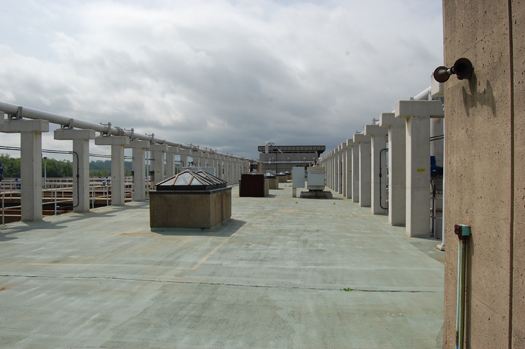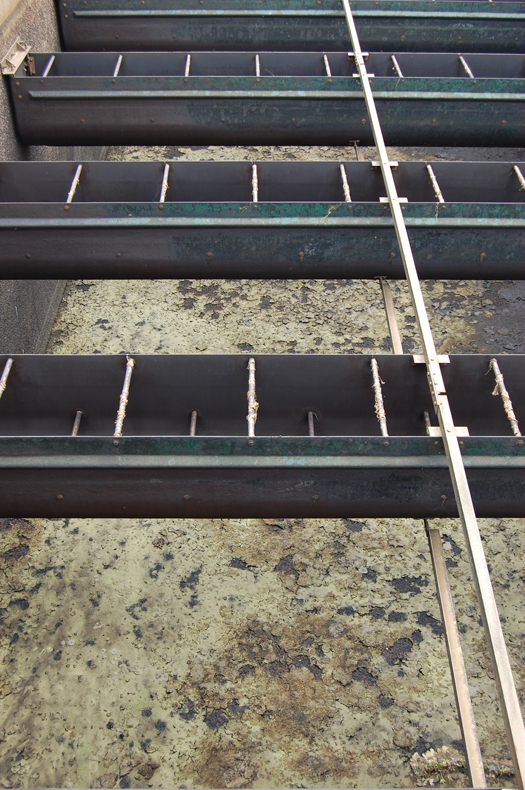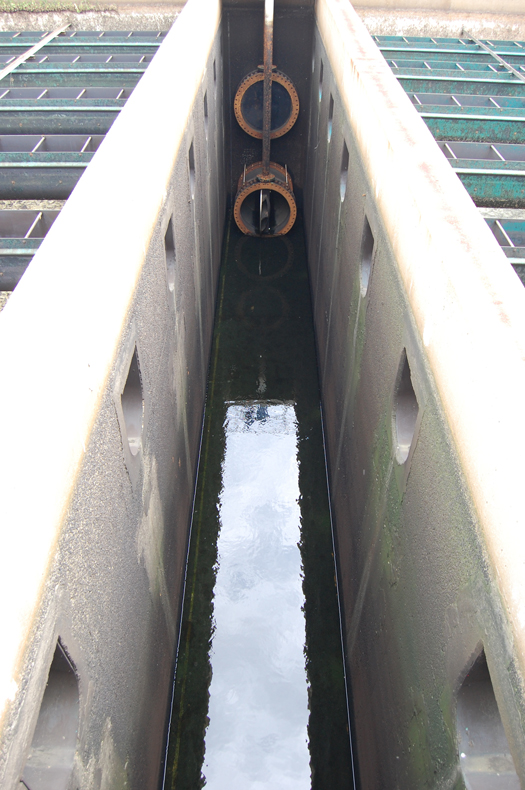 discharge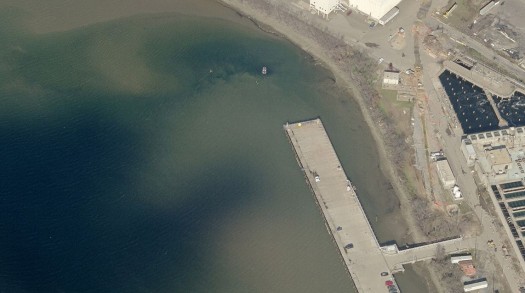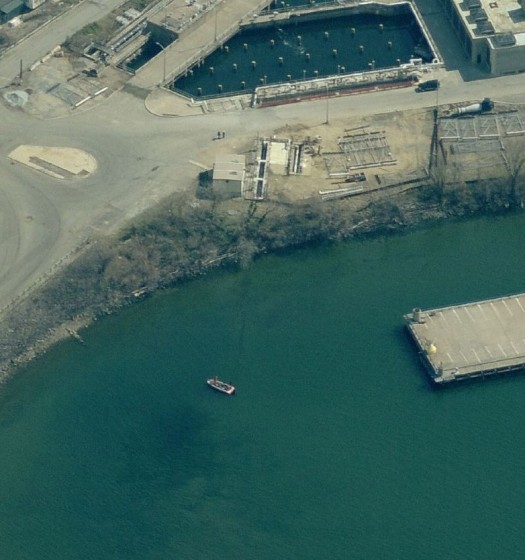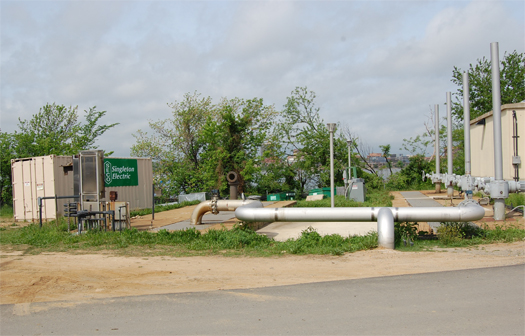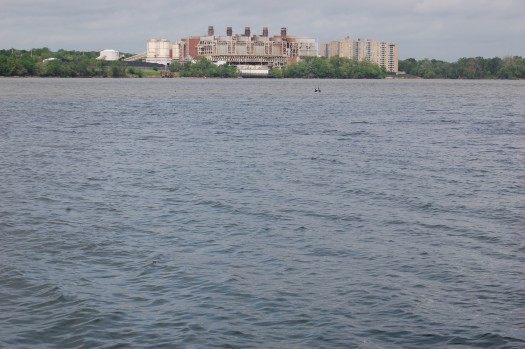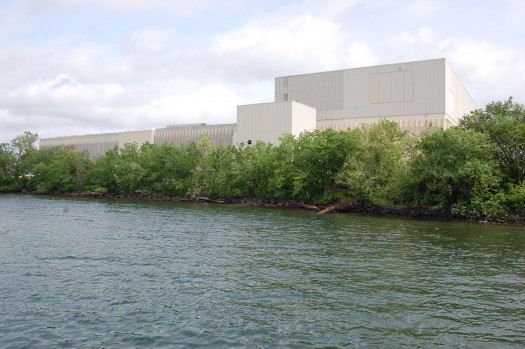 MAKING SOLIDS MORE SOLID
gravity sludge thickeners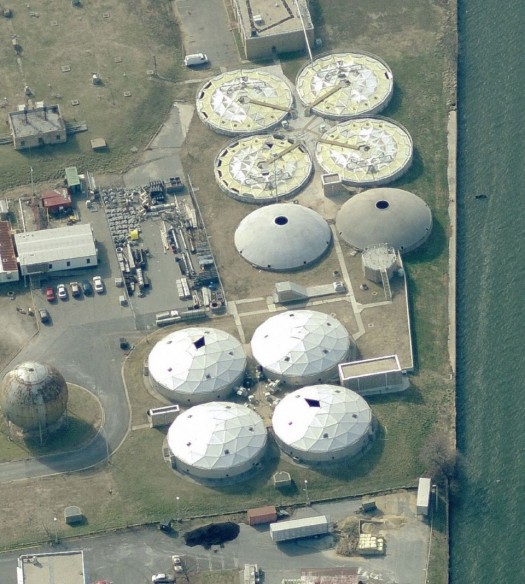 dissolved air flotation tanks and centrifuge room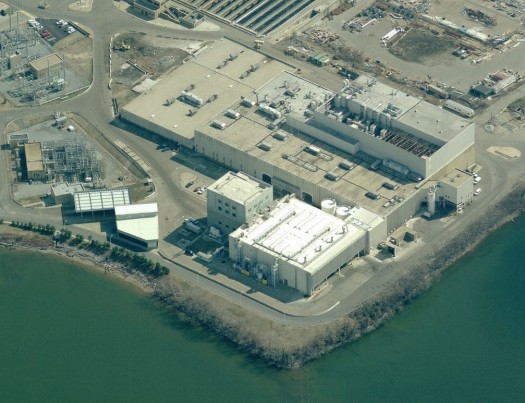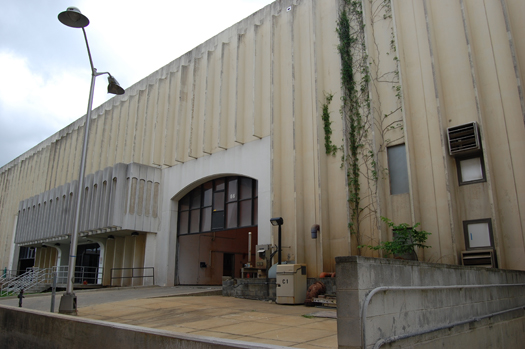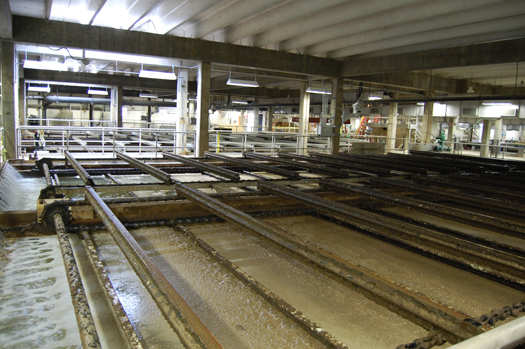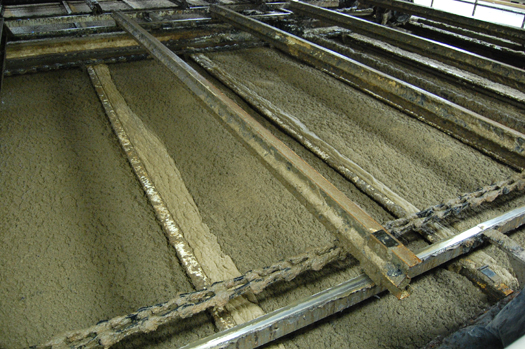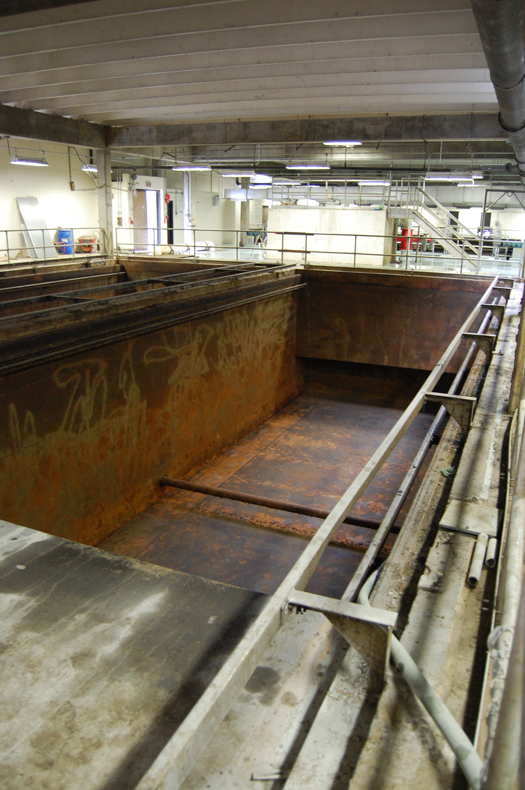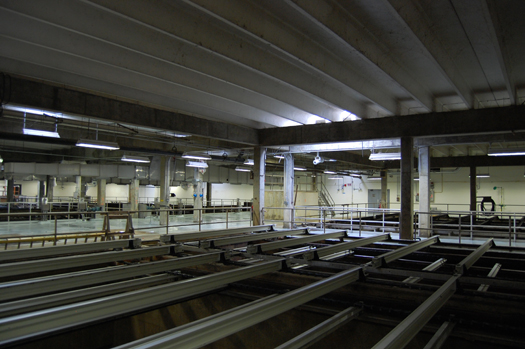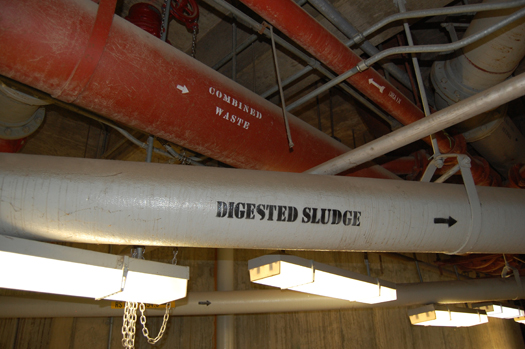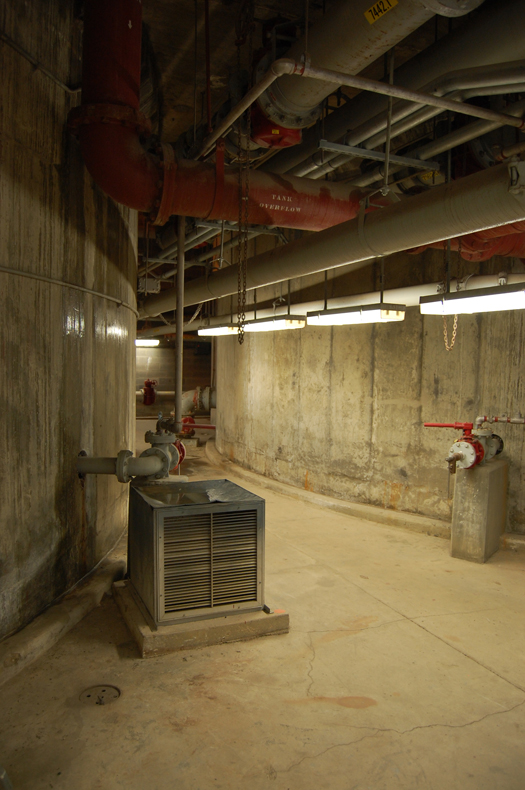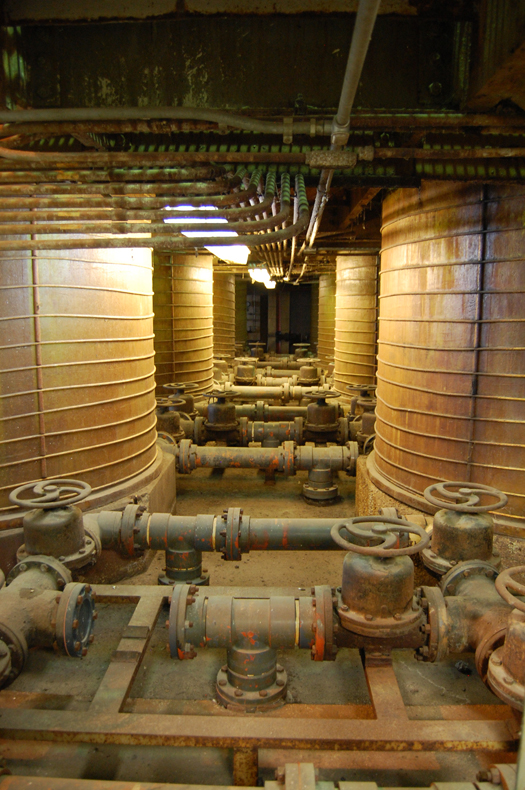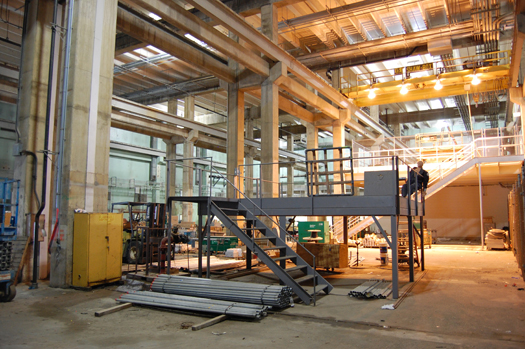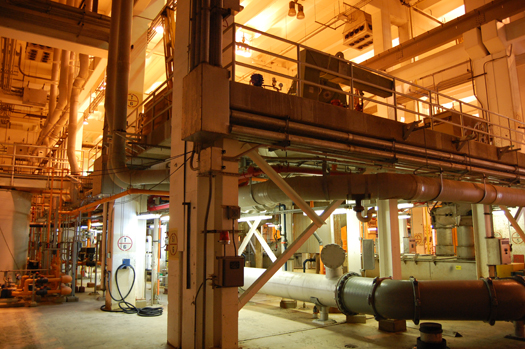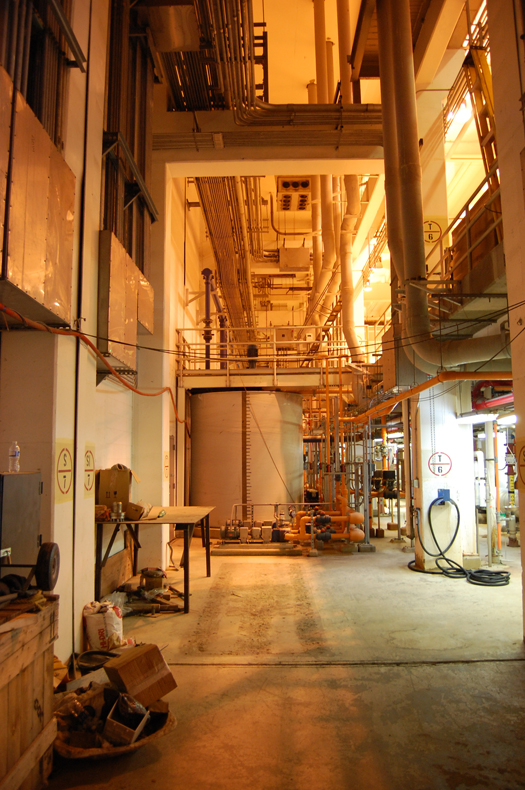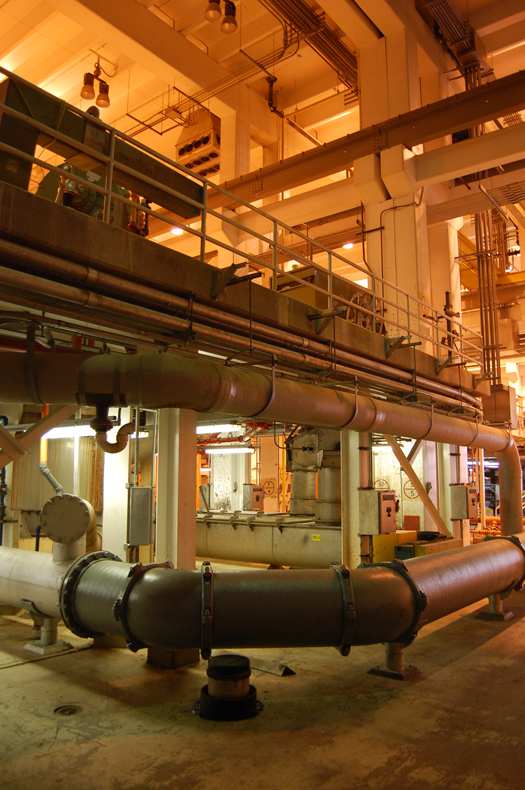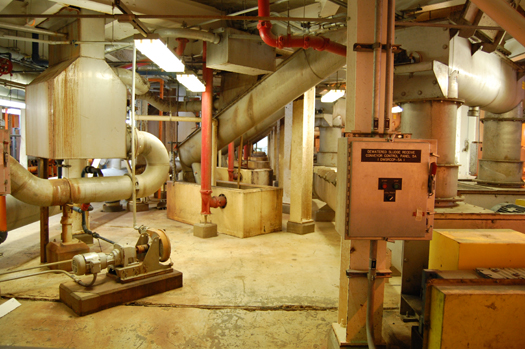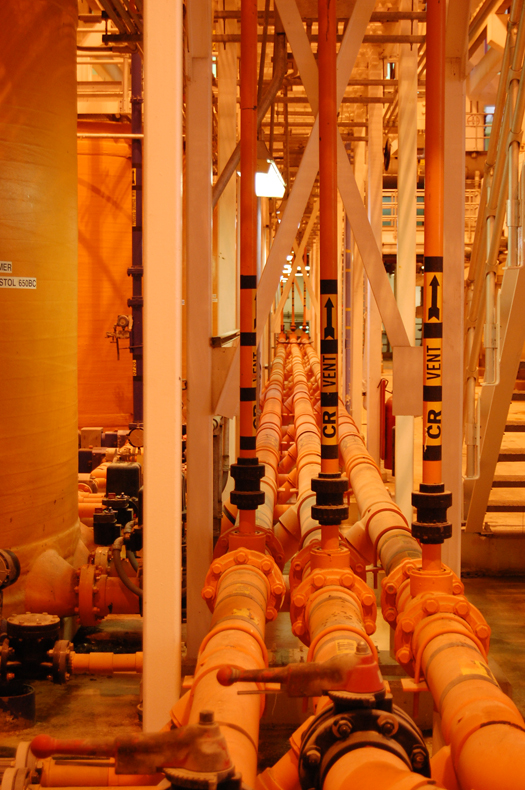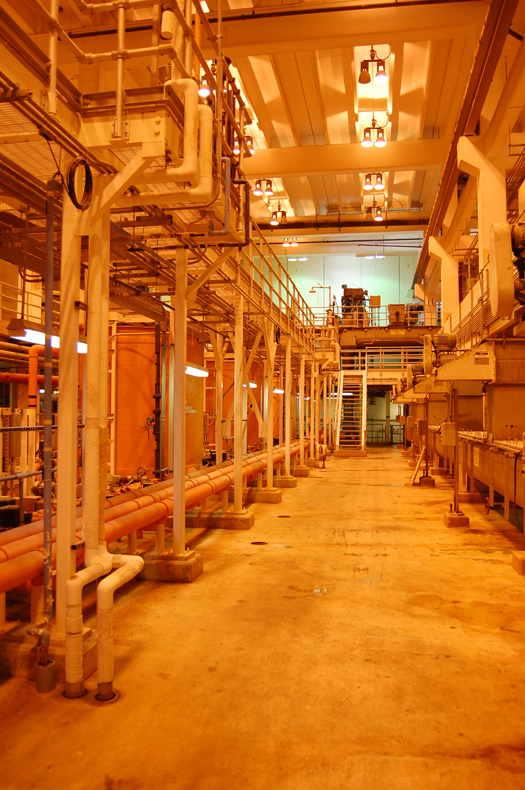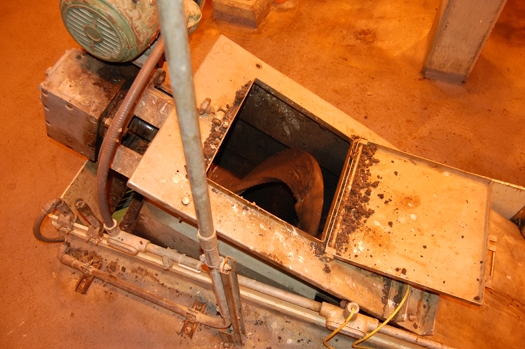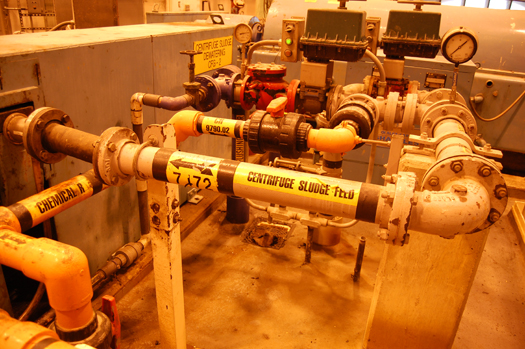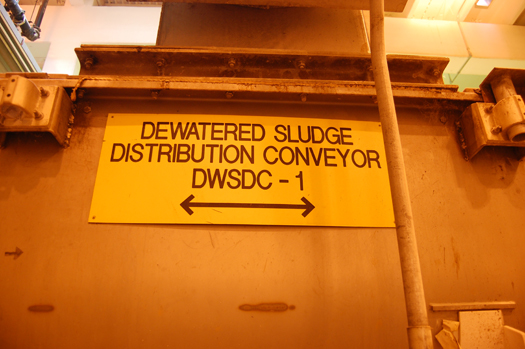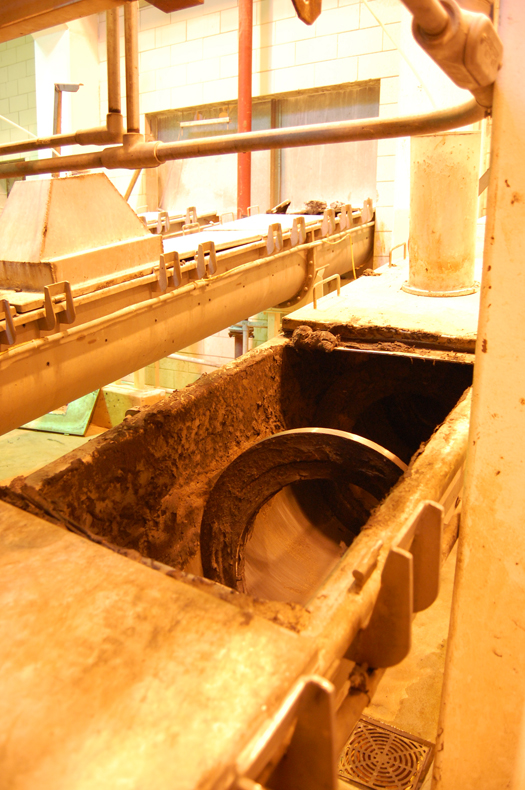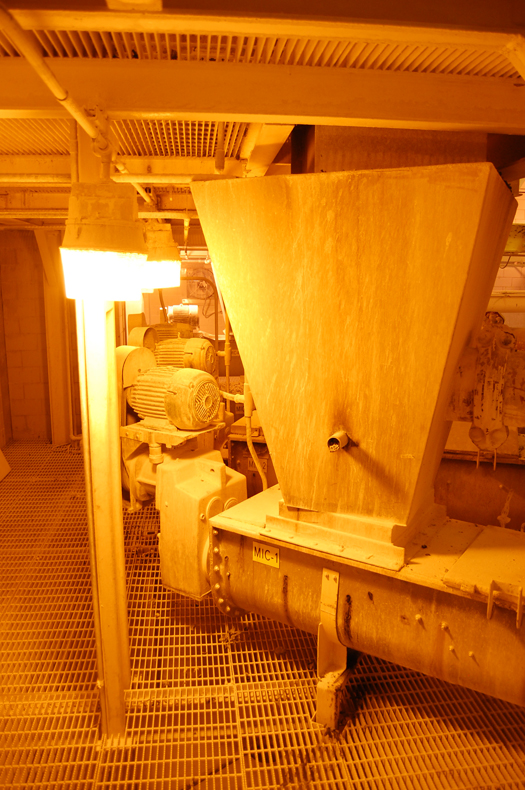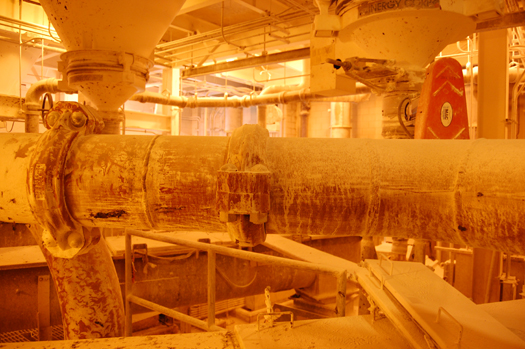 biosolids storage silo and loading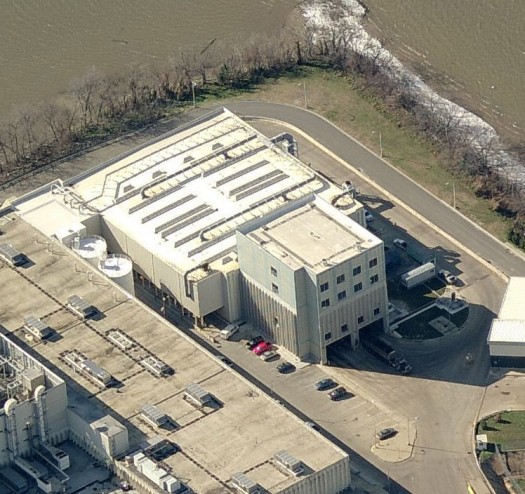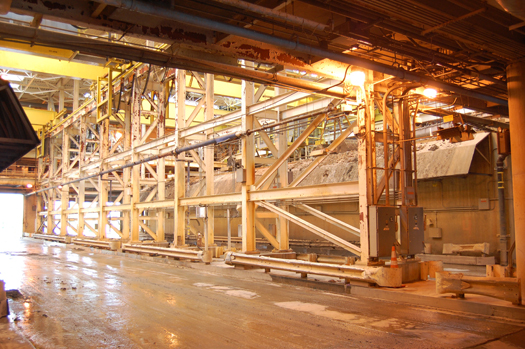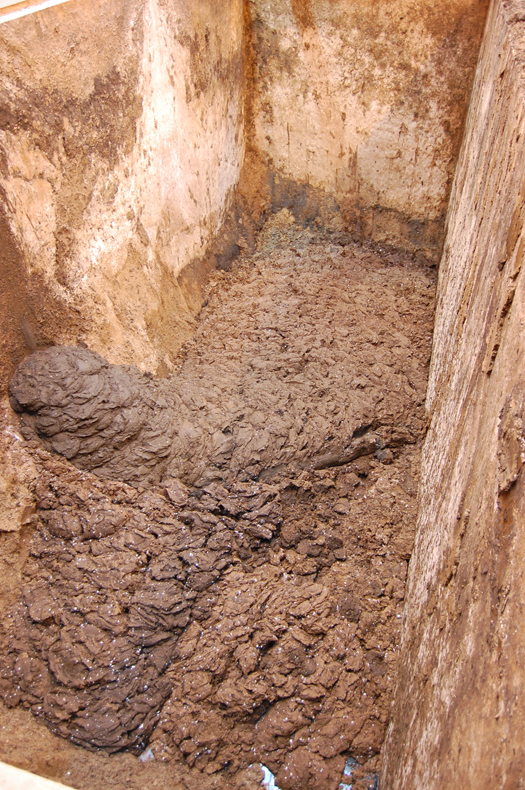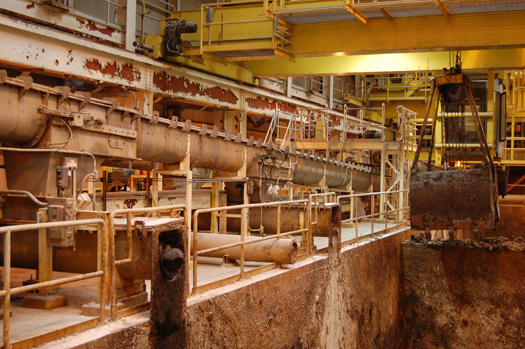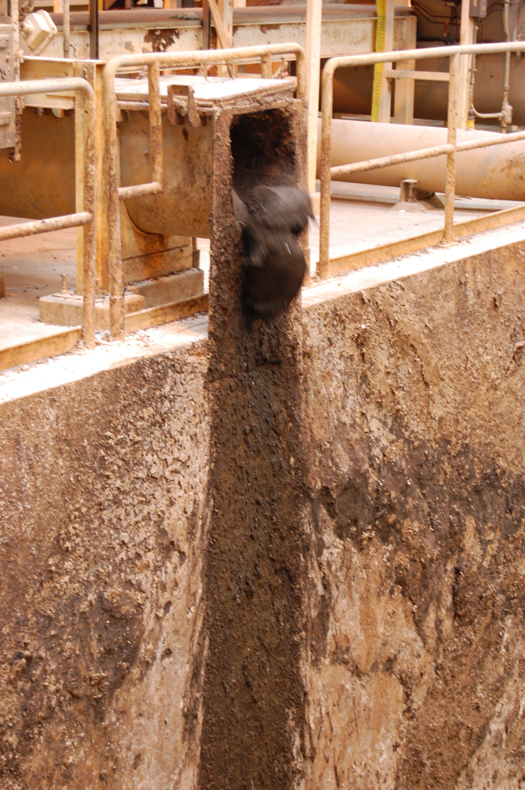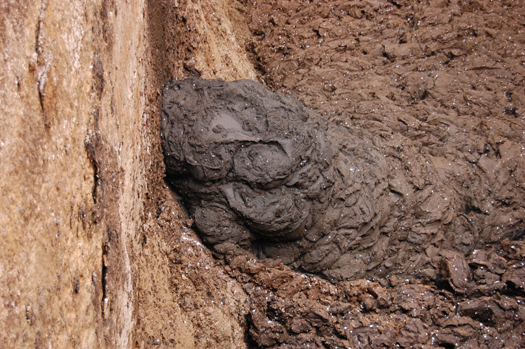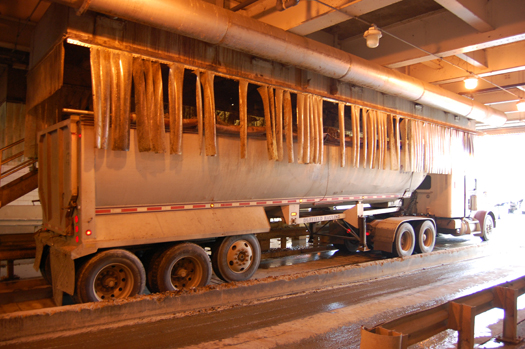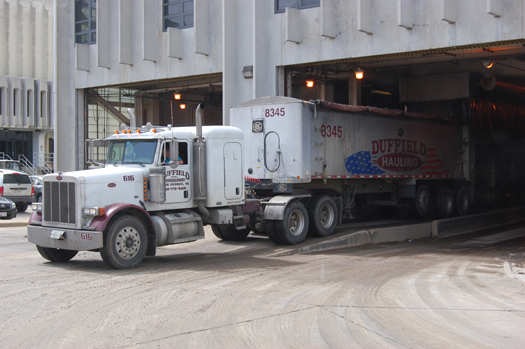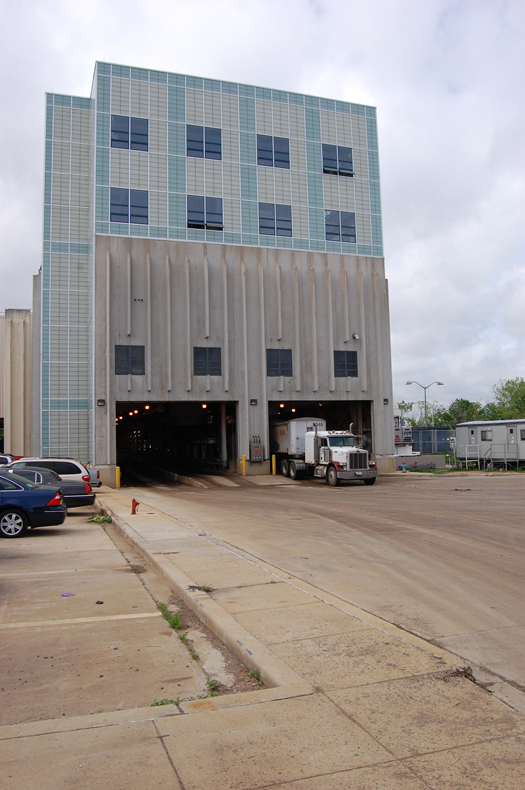 control center and electrical substation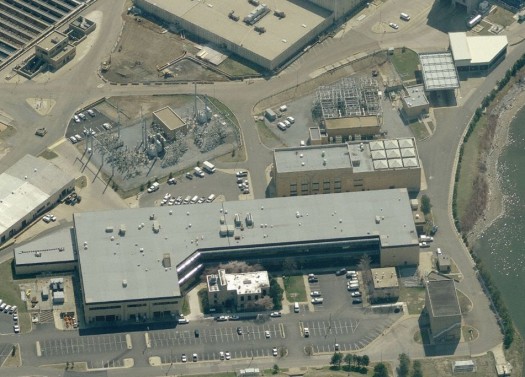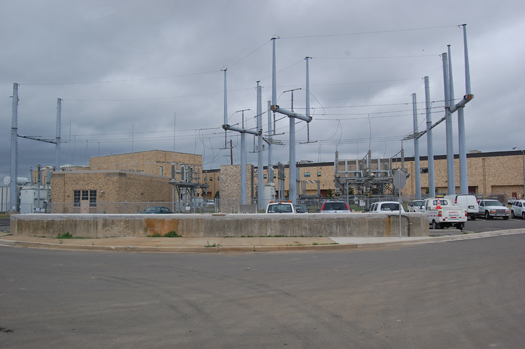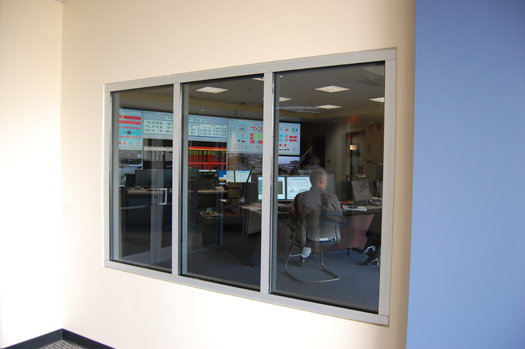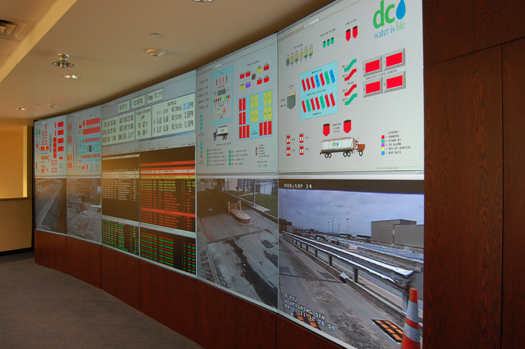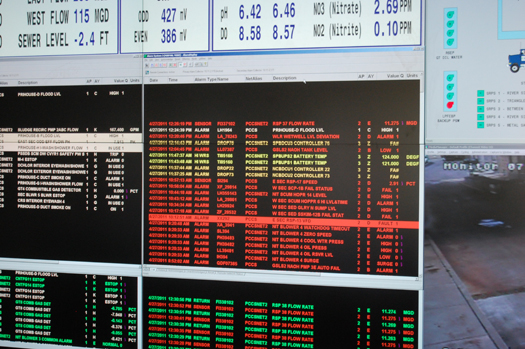 [This concludes our tour of Blue Plains. We would like to extend our sincere thanks to the fine people at Blue Plains for generously taking their time to show us around and answer all our questions.
In our experience, it isn't uncommon to be able to tour infrastructural facilities like this. We strongly encourage it, and hope to read dispatches from our infrastructural present by folks across the country.]